I knew it was going to happen. Three days of eating out for every meal, drinking soda, alcohol and snacking was bound to cause me to gain weight, four pounds to be exact. I can deal with 4 pounds. I did have a really great weekend though, and hope to do it again next year. It was the best anniversary weekend ever. Back to watching what I eat, and trying to lose the weight!
We met up with my mom around 2:30 to drop off the kids and the dog (my brother and his family watched my dog) and then, after we made a quick stop at Wal-Mart, hit the road for Tennessee. We arrived there around 6:30 or 7. The drive down was super easy (Jamie drove the whole way). We checked into our hotel and unloaded our car. The room was really nice; it had a Jacuzzi and also a balcony that overlooked the river (not bad for $122 per night). After unloading our luggage, we went out to Red Lobster for dinner. We had both been craving seafood, and I'm glad we went there. Dinner was super yummy. I had the steak and snow crab legs. Jamie ordered the sampler that had two kinds of shrimp, lobster tail, and crab legs. For some reason I was super thirsty when we got there and wound up drinking 3 ½ glasses of soda! I told the waiter to cut me off after he sat the 4th glass on the table. I NEVER drink that much, so it was weird. We went back to the hotel for a soak in the Jacuzzi and drank some alcohol. Saturday we went shopping at the outlets in the morning. We got quite a few clothes for the kids at a great price. We picked up some toys for them at the Disney outlet. I bought a couple of shirts and a bra at Lane Bryant. It was nice to actually find my bra size in a store! (Thanks Jaime for recommending that I check them out!) I also bought 2 shirts and some flip flops in a souvenir shop. We also bought a purse for my mom to keep for Christmas. We decided we are going to go back and do some Christmas shopping later in the year. Shopping was followed by a movie: The Hunger Games.  I had just finished the last book of the series, so now I am excited to watch all of the movies.  It was a good movie.  A few small things weren't explained well, and were left out.  Oveerall, it was still very good.  After the movie, we drove up into the Smokey Mountains. It was a nice little drive and we stopped at the scenic overlook at the top for some photos (we didn't take nearly enough photos this weekend!). We went to Johnny Carrinos for dinner. I didn't care for the bread and oil they served, but my entrée was delicious. I had some kind of chicken topped with ham and provolone. It came with sautéed mushrooms and fettuccini. I literally ate every last bite. Saturday night was more Jacuzzi time. Sunday morning was spend souvenir shopping and we picked up some hot fresh Krispy Kremes as we left. OMG yum! I had never had freshly made doughnuts before. By Sunday morning, I was ready to see my kiddos. I have never been away from them for more than one night, so I really missed them. There are tons of things that plan to do next time we go back, and hope to take the kids sometime. I really enjoyed getting to spend so much one on one time with Jamie. When we are taking care of our kids, it's hard to sit down and have a nice conversation and just enjoy each others company.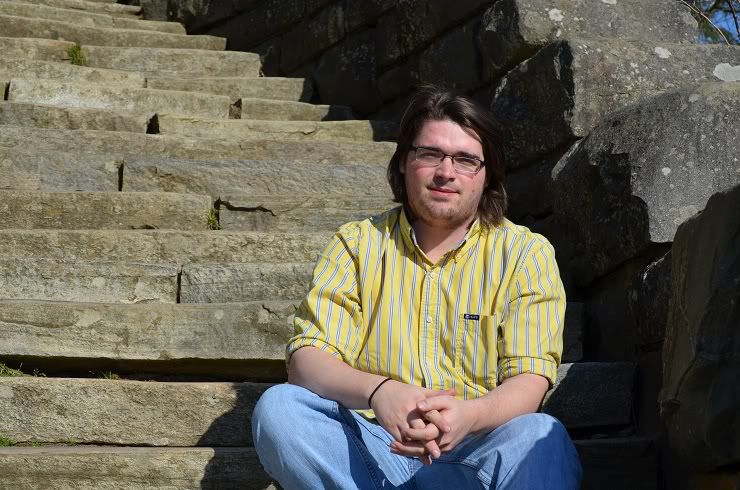 I started taking a new birth control on Sunday. It is making me really nauseous  I'm hoping that I get used to it really soon. I'm also hoping that it doesn't make me gain weight. I know birth control can do that.
One of the kids I baby sit cancelled today, so it is just me, Ethan and Izzy (9 month old little girl I babysit). I am babysitting Shayla this evening, and her mom is bringing by Justin to meet us. He will be coming here after school every day. I'm going to be worn out watching kids from 7:30 to 6:30 every day. I keep telling myself it is only until school lets out and then I am only babysitting just Ashton every other week. I like the extra money, and don't mind doing it, but I feel like I am missing spending time with my own kiddos when there are so many others here to take care of. I'm excited to take my boys out places this summer and have fun, even if it means less cash to spend. Did I mention that I am so glad that it is Tuesday and not Monday?
Oh, and it's a little annoying that William and Kate were married on our anniversary. So now every year we get to hear about their anniversary on our anniversary.